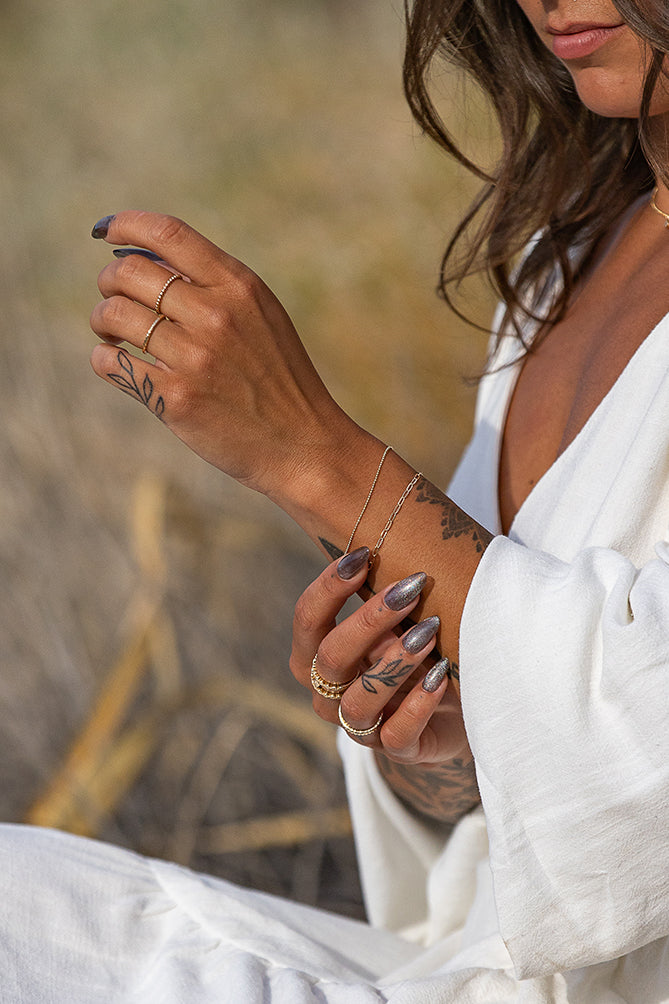 Permanent Jewelry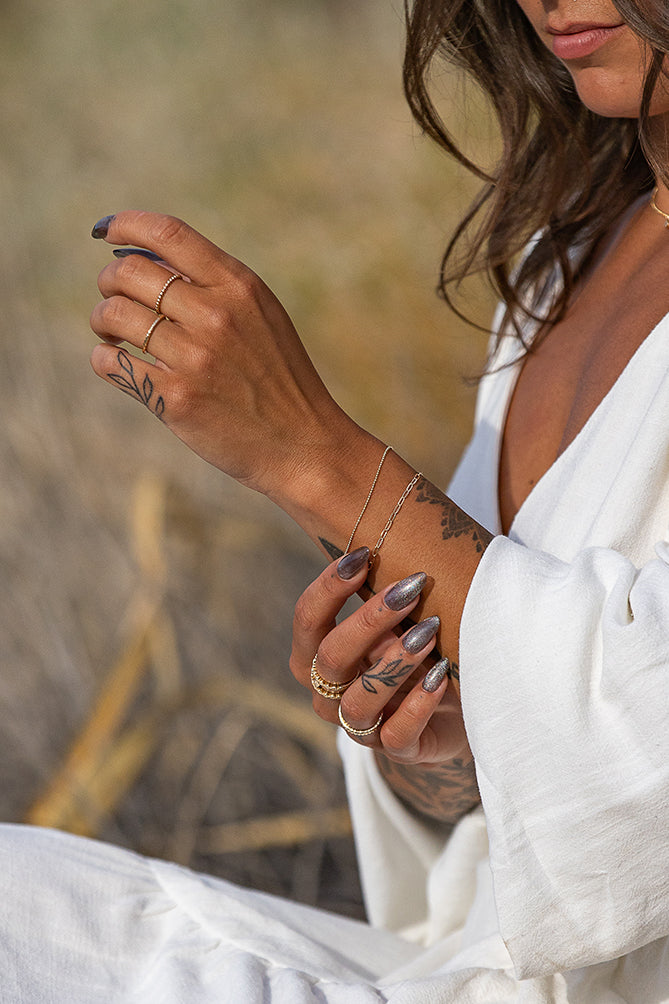 I am excited to now offer permanent jewelry services in the Northern Michigan area and beyond! Permanent jewelry is clasp-less jewelry that is custom fit and welded on. It can be worn as bracelets, anklets, necklaces, and rings. A modern take on friendship bracelets, it also makes a great gift to mom, daughter, lover, or yourself.
Want to book me privately? Please contact me to set up your very own private permanent jewelry party in your home or desired place of gathering. Popular events
 include bachelorette parties, birthday celebrations, bridal showers, graduation parties, girls' night, etc. Click on the "Book an Appointment" link below. 
Fall 2023 Public Pop-Up Events 
*Walk-ins only*
Saturday October 7th,  12-6 PM, Fall Harvest Festival
Harvest Festival, Chateu Chantal, 15900 Rue de Vin, Traverse City, MI 49686
Thursday October 26th, 5-8 PM, Witches Night Out
Copper Aesthetics, 4110 Copper Ridge Dr. Suite 242 | Building D, Traverse City, MI 49684
Saturday November 4th, 9 AM-2 PM, Local Market
Straight To The Roots, 516 S Huron St., Mackinaw City, MI 49701
https://www.straittotheroots.com/
Q & A
How long does it take?
15-20 minutes per client
How much does it cost?
Prices start at $70 and go up depending on the material, thickness, and length. Prices and availability are subject to change.
Is there an age limit?
13 years and older, anyone under 18 years of age must be accompanied by an adult.
How does it work?
Your chain style and length is selected, measured, and secured to your wrist (or elsewhere) with a jump ring or chain link that is welded shut. No clasp is present, the bracelet must be cut-off. 
What if I need to remove it for an X-ray, medical procedure or emergency?
Permanent jewelry can be removed with wire cutters, available at most craft stores. Just make sure to hang on to your chain to have it welded back on again. There is no fee to have your jewelry re-welded for medical reasons. 
Will my permanent jewelry go off in a metal detector?
No, detectors in airports are looking for magnetic metals, so unless you are wearing bulky costume jewelry (commonly made with magnetic metals) you should be fine.
Will it last forever?
Permanent jewelry is designed for everyday wear; however, it is still fragile jewelry. Some clients that have been wearing their bracelets for years now, although it isn't indestructible, so you want to still treat it with care. Silver chains are expected to tarnish overtime. Chlorine and other chemicals may damage metal, and are advised against using while wearing jewelry.
Sarah Andrie is not responsible for lost chains.